If you saw Michael Rood's message for Independence Day, you saw that he is doing GREAT — please keep praying for his recovery! As such, we are making some big plans for the near future and we want you to be a part of it… after all, this is YOUR ministry!
In short, our efforts are fruitless without you — your participation in both watching and financially supporting these efforts is the most essential piece of the puzzle.
So, today we are inviting you to partner with us in a special way. Your donation of $100.00 or more will greatly help us meet our financial needs and pursue our goals with renewed vigor. With your support, we can:
Bring you new teachings from new teachers that will help you bring the truth of Yeshua to people (from people) you've never considered!
Expand outreach through new technology that is currently exploding Michael Rood's popularity on video and social media platforms we never thought possible.
Re-purpose and renew Michael Rood's most important teachings by converting video teachings into book format, creating an audiobook version of The Chronological Gospels Bible, and many more exciting and innovative projects!
Join hands with us to impact lives, restore truth, and strengthen the body of believers — prayerfully consider a donation of $100 (or an amount of your choosing):
ONLINE: ARoodAwakening.tv/Give
PHONE: 888.766.3610
 
If you have questions or need more information, please reach out. We're excited to connect with you and share the impact of your generosity.
Your support — in your prayers, your viewership, and your finances — is greatly appreciated, and we look forward to achieving more together!
May you be abundantly blessed as you seek the truth of the Most High.
In His Service,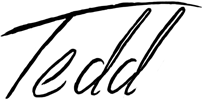 Tedd Clayton
Chief Executive Officer
A Rood Awakening! International