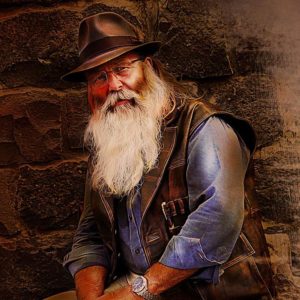 Your donations keep Michael on the air!
Why Not Jesus?
with Keith Johnson
SERIES STARTS: Friday, December 9, 8PM ET
Mainstream marketing has been flooded with a multi-million-dollar campaign to promote the Messiah …

… but is it pointing to a savior that doesn't exist?

Keith Johnson explains why the "He Gets Us" campaign sends a misguided message based upon a false idea of "Jesus" and why the real question is: "Do we get Him?"
Pre-order Now: Ships Jan. 9, 2023
Save 20% on the DVD, Blu-ray, or audio-only USB
4 EPISODES: NOW PLAYING on Shabbat Night Live

Most of us did not start our spiritual journey with a Torah-observant mindset — we had what Keith Johnson calls a "Jesus journey." We learned the Jesus stories and the Jesus songs, but there's a big difference between knowing about him and truly knowing him. 
The truth is, we cannot truly understand his ministry or his message without first understanding his original, given name: Yeshua.
Why Not Jesus? with Keith Johnson stresses the importance of knowing the power and purpose of our Messiah's name — because without it, we will fall into the trap of creating our own "Jesus" and our own religion.