Latest Shabbat Night Live Episode
Want to chat with our other viewers while watching the broadcast?
Click here to be directed to our Shabbat Night Live page!
A Rood Awakening! International helps you demystify the secrets of the Bible, from the Feasts of the LORD, to the Ark of the Covenant, to the divine orchestration of the Messiah's ministry. Your faith will be renewed and recharged as clouds of misinterpretation are lifted and the awesome truth of God's Word is finally revealed!
Learn more about our Spanish Ministry
Be the first to know about new moon sightings, special events and exclusive offers!
Become an Ambassador Club member and help us bring Michael's message of biblical truth to the world!
Help fund The Chronological Gospels.
Help transform the lives of generations to come!
Find and connect with other like-minded believers near you.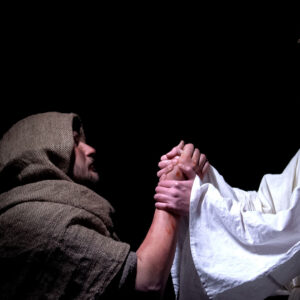 Levi, son of Alphaeus – better known as Matthew the
Read More »
When YeHoVaH created us, we were endowed with a conscience.
Read More »
Be the first to know about new moon sightings, special events and exclusive offers!
Our Partner Services Team
would love to chat with you!
We are open Monday to Thursday,
Check out our social channels!
"I just realized that religion is lazy or rather tired, they don't want to think. True believers want to know the real truth, so they dig and dig to find the truth. Like the students of Berean in Acts, true believer's study the Bible daily to see if these things are true.
"My journey began when we gave up Halloween. Then we gave up pork. Then I discovered the Sabbath. We saw Michael in Tempe, AZ several years ago. Then with Michael's teachings, we have given up Christmas. I gave away our old train set and the last ornament on Saturday. Now I'm waiting to find what's next. Thank you Michael!"
You can expect our continued support for as long as the truth is flowing out of you. We love, love, love, Michael for being diligent, and all of the work all of you do, we truly appreciate it and will be increasing our giving.
We consider all of the Rood Crew our extended family. What a great job you all do! From those who clean the studio (I know someone must be shinning that set) to the graphics (top shelve all the way) to the sound and music (exceptional) to the makeup (first class) to the shipping department (without who's help I would have nothing) to Michael himself for the outstanding teaching and to Scott his intrepid co-host. To these and those not mentioned (the rest of the unsung hero's) a hearty thank you for a job well done! Be safe and be bold in Yehovah!