ONLINE ONLY: April 11, 2020
YOU STILL HAVE TIME TO SIGN UP!
THE FUN BEGINS AT 10AM SATURDAY — experience Passover with Michael Rood like none other!

ONLINE SEDER TIPS:
The online seder with Michael Rood starts at 7:00pm Eastern on Saturday, April 11, 2020. Here's what to have on hand so that you can be in sync with Michael online:
CHAROSET: A sweet mixture of apples, cinnamon, and walnuts. It reminds us of our freedom when we escaped from Egypt. RECIPE HERE
HORSERADISH: This is what the Bible calls bitter herbs. It's to remind us of the bitterness of slavery in Egypt.
MATZAH: Better known as unleavened bread, matza reminds us of the rush to get out of Egypt. Make your own with THIS RECIPE or get it in the kosher/international section of your grocery store.
HUMMUS: Not necessary for the seder meal itself, but hummus is great with matza! Available at most grocery stores in the deli section.
GRAPE JUICE or WINE: We will use this to remember the 10 plagues of Egypt — and Yeshua's sacrifice for our redemption!
As you gather supplies for the seder, remember to

"shop smart, 6 feet apart"

and get ready for a FUN Passover, LIVE with Michael Rood!
Passover 2020 is still happening as an ONLINE ONLY EVENT!
During this unprecedented event, you'll hear the amazing story of what it took to uncover the facts of the two-part Red Sea Miracle documentary with the filmmaker himself!
You'll also get a front-row seat at a seder meal with Michael Rood as he takes you back in time to the Last Supper!
Plus, your Passover 2020 online package also includes bonus online teachings:
Michael Rood and Tim Mahoney: The Red Sea Miracle – Part 2 Pre-release Commentary
Michael Rood: The Master's Seder
Michael Rood: My Statement of Faith
Scott Laird, ND: The Power of the Blood
David Robinson: Spiritual Silent Killers
As a special bonus, you'll also get 20% off almost anything in our online store, April 10-12! (excludes love gifts)
Passover 2020: Charlotte, North Carolina Begins In:
Passover Seder / My Statement of Faith
Michael Rood is an author, historian, teacher, broadcaster, and life-long student of the Bible. Your faith will be renewed as Michael deciphers the parts of Scriptures that have been clouded by misunderstanding for centuries. Prepare to learn answers that will change your life, revitalize your relationship with your Creator, and shine light on the evidence that proves the veracity of the Scriptures.
The Red Sea Miracle – Part 2 Pre-release Commentary
Filmmaker Tim Mahoney sees life as a brief period of time that each one of us has to search for answers. Where did we come from? Why are we here? Did biblical events really happen and, if they have, is that evidence that God has acted in history? These question have a tremendous impact on how we conduct our lives as believers. In a special teaching, Tim will take you behind the scenes of his journeys to show you how finding evidence that proves the Bible's stories can change everything!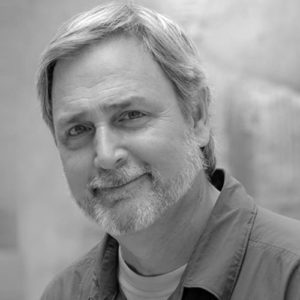 The Power of the Blood
SCOTT LAIRD is a Doctor of Naturopathy (ND), Director of Biblical Health Development for A Rood Awakening! International, host of The Health Awakening television show, CEO of LairdWellness.com, and author of two natural health books and a regular blog series — all of which focus on plant-based nutrition and wellness restoration from a biblical perspective. Breaking down the complexity of natural health solutions into logical, easy-to-understand terms is Scott's specialty, and empowering others to heal themselves is his passion.
Spiritual Silent Killers
DAVID ROBINSON, having spent years as a pastor, is our Director of Partner Relations for A Rood Awakening! International and Director of Aviv Fellowships. David's passion is to help believers return to the first century, "paid-pastor-less" structure of the church — a structure that is much more conducive to biblical obedience. Ask David to equip you with solid strategies to start and develop a congregation that focuses on the Hebraic truth of the Messiah.
Saturday, April 11
10:00AM – 10:15AM     PASSOVER PREVIEW: MICHAEL ROOD & SCOTT LAIRD
10:15AM – 11:20AM      DAVID ROBINSON: SPIRITUAL SILENT KILLERS
11:30AM – 12:25PM      SCOTT LAIRD, ND: THE POWER OF THE BLOOD
12:30PM – 2:00PM       LUNCH BREAK
2:00PM – 3:30PM         PRE-RELEASE COMMENTARY: TIM MAHONEY/MICHAEL ROOD: "THE RED SEA MIRACLE-PART 2"
3:30PM – 5:00PM         MICHAEL ROOD: MY STATEMENT OF FAITH
5:00PM – 7:00PM         BREAK
7:00PM                           PASSOVER SEDER MEAL WITH MICHAEL ROOD
Frequently Asked Questions
Check here for answers to your Passover questions.
Q: Who do I contact for watch online technical questions?
A: Please send all technical questions to websupport@michaelrood.tv.
How Do We Celebrate the Feasts of the Lord?